Industrial washers for KLTs, boxes and parts FORCHEM
The box washer is designed to clean dirty boxes used in butcher, dairy, food and the other factories. In the FOREX offer you can also find the special washers in which are washed the engineering parts from the smallest sizes to the huge ones. Today are they assembled in hundreds of companies in Slovakia. View of our satisfied customers starts with the small factories and ends with the leading companies in the market. Our primary aim by developing these equipments is to earn the trust of our customer and offer him the most correct solution.
The quarantee of the box washer quality are its first class components - high - tech hydraulic pumps connected to accurate pressure washer nozzles which are situated in the cleaning tunnel. The whole box washer is made from stainless steel. The number of zones, wattage of the washer and the measuremets of the cleaning tunnel can be adaptted according to the actual needs of the customer. Easy service, not difficult maintenance and the long durability of our equipments are for us the important point of the customer satisfaction.
areas of application
Wherever there are industrial crates, tools, parts, FORCHEM appears, whether in the food or engineering industry.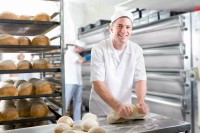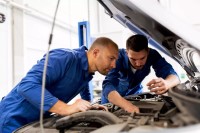 Functions
Everything is a bit cleaner with FORCHEM
It not only cleans, rinses and also dries
After using Forchem's industrial washing equipment, our partners feel that all tools, crates, boxes, parts are a little cleaner than after previous washings. In addition, FORCHEM equipment achieves perfect cleanliness with record speed and Swiss clock accuracy.
Not just clean, but also fast and accurate
orchem's industrial washing equipment does not allow corrosion of metal parts and tools, as rinsing, washing and, if necessary, drying are also carried out. Your tools and components will thus not only be perfectly clean, but also 100% dry. This eliminates the need for personnel to wipe down various crates, compartments, tools.
Handling is almost as easy as switching on the washing machine at home
None of the FORCHEM industrial washers require qualifications, lengthy training or language training. Its operation can be mastered in 1 hour and in the event of incorrect programming it will not harm the personnel using the machine or the tools, crates and compartments being washed. The touch screen interface also helps staff to use it in English.
This is a high pressure machine that won't even scratch your tools or items being washed
Everyone wants an industrial washer that will remove dirt that has been trapped on tools, crates for years, but won't damage the paint finish. FOREX partners use just such an industrial washer. Many times they are even surprised that it gets rid of "millennial" dirt without even half a millimeter of paint from the surface of the washed object.
Cleaning equipment that can be expanded
Many canneries, meat and dairy companies and bakeries complain that their existing cleaning facilities cannot be expanded. However, FÖRCHEM industrial washers can be safely expanded in functionality (pre-rinse, cleaning, clean water rinse, drying) and performance without the need to replace the equipment.
You not only get a machine, but also an excellent team
FOREX partners recruit not only equipment, but also a support team of experts. Whether you ask us about features, enhancements or professional tips, you can be sure you will receive a professional and understandable answer, whether by phone, in person or email. Our average response time via email is also fast.
advantages of the washers
8 advantages in which FORCHEM industrial washers offer the best
Protecting the environment
All industrial washers with the Forchem logo comply with the requirements of the European VOC directives and applicable national legislation.
Secure
We adapt FORCHEM washers to the needs of our partners so that each one is as safe as possible during use. For example, an electronic sensor stops washing when the door is open during operation.
Flexible
"I felt like I wasn't looking into a clothing store, I was looking into a tailor shop." This is what one of our partners said about us. It's no coincidence that we serve the needs of each of our clients with unique solutions.
Cost-effective
Our partners don't actually buy a machine, but various cleaning modules that can be expanded and changed as needed. This way, no one has to buy an expensive machine that only uses 60% of its functions. So you are paying for exactly the cleaning equipment your company needs.
Reliable
All FORCHEM machines are not only composed of the highest quality parts, but also of those that can be replaced in the event of a failure. In the last 10 years, the longest downtime due to parts replacement was only 27 hours.
Easy to maintain
Easy maintenance also means faster and cheaper service. All FORCHEM industrial washers have multiple mounting holes so technicians can easily repair malfunctions without special disassembly.
Easy to handle
All FORCHEM workflows can be controlled from a single touch screen interface. Of course, your staff will also be able to find Slovak among several optional languages. In addition, the intelligent control concept guides your colleagues through the program quickly and eliminates errors.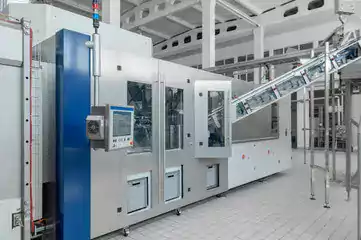 many sizes
We have also paid attention to individual needs in the production of the cleaning modules. Different technological options and additional tools make it possible to rotate, tilt at any angle, move forward and backward vertically or horizontally and rinse.